Tis the season to be jolly. For me to immensely enjoy this year's Christmas, I would like to have a
Sony PlayStation Portable (PSP) AND the new PS2.

I really really want a PSP. You can
play games as is or play online via a wireless network, and watch dvd on this thing
. For all the digital photos fanatics out there, you can store all the photos in this baby and show off to all your friends. Ain't life grand?
Psss... this gem is officially released in Japan this year on December 12.
PS2... I've lived in Sydney surviving on and off with the help of Jasmin's and Victor's PS2. Jasmin moved away so I'm left with Victor's
screwy PS2 that somehow doesn't load at times
. Bleah. Therefore I would very much appreciate the new PS2 this Christmas!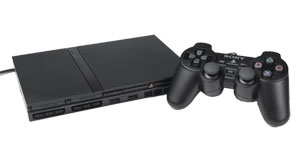 It's thin (2.8cm) and lightweight, perfect for bringing it OVERSEAS don't you think? It's reason enough for me to have one. =)
I love Christmas. Let's spend Christmas together this year!