Oh god. Just caught the world's first preview of
Star Wars III
. It is good I tell you.
Darth Vader is finally turning baaad. And I really hope the movie turns out well. *fingers crossed* The graphics look good and 1 particular scene looks a tad too "LOTR", complete with lava and what looked like a floating eye on top on a mountain.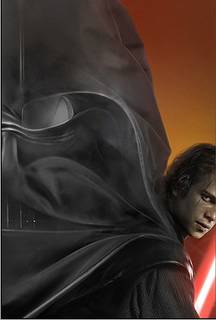 Oh well. Sith lord....... I'm hyperventilating. I'm that excited.
I'm blogging at 6.45am. It's shocking but I just have to announce that I'm suffering from insomnia. I can't sleep at night anymore. =(
If you can find the trailer online, download and watch it. You will forget the disaster that were Episode I and II, and lose yourself in the entire series all over again.
"Luke, I am your father." -- Darth Vader