After watching Star Wars, I'm on this Star Wars high. People decked out in Star Wars garb.. And then I start to wonder
where they got all their costumes from.
They could have sewn it. But those white clonetrooper plastic moulds? Those are a bit too difficult, and they definitely have to come from some store.
I Googled and I found. Apparently you can buy stuff from the
starwars.com
website. It's a whole new universe out there.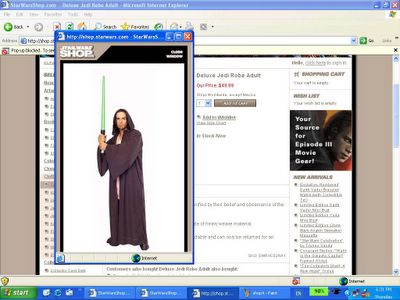 And I want this Jedi robe!
Wooooo!! Darth Vader's helmet. The things fans buy to look like the biggest baddest villain in the galaxy far far away.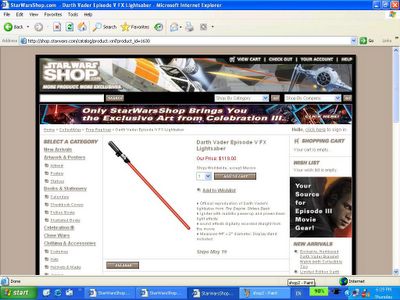 The best of them all. Darth Vader's lightsaber! Not the plastic flipping kind ok.... *droooools*
...
And everytime I mention
Star Wars, and all the ILM productions, there's this sense of pride that wells up inside.

I'm so proud of him.