Well, I found some pictures for a previous post of mine. The one on foreign movies.
Enjoy the pix!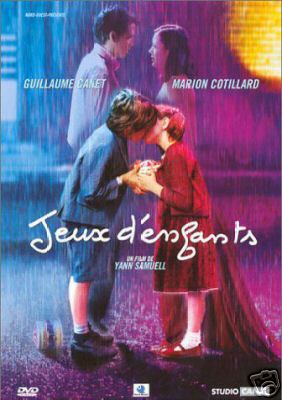 another Jeux d'enfants poster. This time with the kids and the adults. I love the colors and wow...
Ah my favourite nonsensical prehistohic movie. I really can't find the dvd here in aussieland... What to do... Going through a French phase in aussieland is difficult, since I can't find most of the frenchie things here.