It's a little difficult to go back to my usual frivolous self again, but I am trying very hard to recover.
Thank you for being with me during this incredibly difficult time.
I am still rather depressed but at least I have managed to look back and smile.
Happy memories that no one can take from me.

Looking at my previous posts, I realised that I wrote about fallen heroes the very day he left. What a coincidence. A bad coincidence.
I didn't write much, but I read a lot during these past week. Mainly about what the news said, and what other people said. And blogs too. Something to take my mind off the incident. Anyway Japan has managed to capture my attention (ever so briefly) once more.
Japanese robots to guard shops and offices
Will alert human guards of intruders, fires, water leaks

-- Reuters Updated: 9:54 a.m. ET June 23,
2005

They have managed to build security robots!
All your AI dreams, sci-fi movies (like R2D2 protecting Senator Amidala), and Isaac Asimov's stories are becoming one step closer to reality.
Just thought you would like to know.
And I sold my Nintendo Gamecube on eBay. Bundle deal. Threw in my Super Mario Sunshine and memory card.
I didn't even touch this console much. Played the Mario game and it's really really frustrating. Got back most of my money so it's ok!
And did I mention I love this band??!
Gorillaz.
Very catchy tunes.
Yeah, I'm not some cool chick with exceptional taste in music.
I know that. But listening to them just makes me want to go rollerskating. Despite the glaring fact that I can't rollerskate at all. Again, minor detail.
Another band I totally love.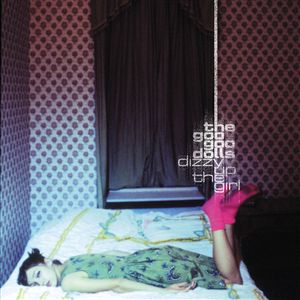 I heart Goo Goo Dolls.
My gawd, Johnny Rzeznik!
I still love my "Dizzy Up The Girl" album most. The most overplayed CD I own.
'Black Balloon'... I used to listen to this particular track on repeat mode.
Gutterflower... can
lah
. Maybe because I don't have the CD, that's why I never really got into it.