I just got my thesis folders and the gravity of how
important,
serious, and
urgent
the report has to be completed has
plunged me into yet another deeper state of despair and depression.

And my new jeans doesn't fit me at all. Freakin' hell.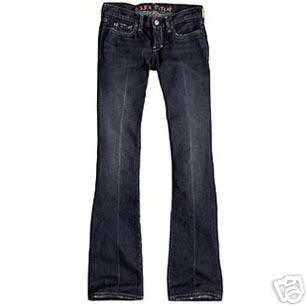 The stupid pair of A&F jeans that doesn't fit. Bloody upset.
It never rains but pours.
Oh well, there's always trusty eBay to sell it off.
.
.
.
.
.
I love looking at nice things to cheer myself up. And nothing beats gold (cuz gold is on my IT list now).
1) Old Navy Jacquard Ballet Flats.
I call this the "grown up but princessy" shoe because of the weird flowery patterns on it. Very French royal court kinda motif. Looks like the cushion on the couch too. Or the curtain for that matter.
2) Old Navy Sequin Ballet Flats
Seriously shiny shoes. I'm tempted to get this and blind everyone on the street with its resplendent shiny golden form.